Best Pediatrician in Gurgaon understands your child in his/her own language
Paediatrics is a relatively new medical speciality that took shape after the mid-nineteenth century. 'Paediatrics' is derived from two Greek words: παῖς (pais "child") and ἰατρός (iatros "doctor, healer"). Child specialist in Gurgaon or you can say best pediatrician in gurgaon deal with the medical care of infants, children, and adolescents. These are 'happy fellas' who can identify with the children in their language. We understand your child in his/her own language.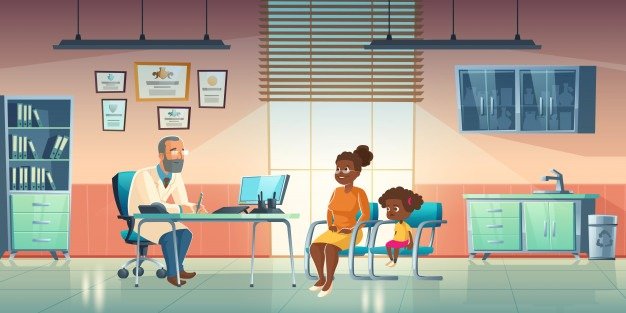 Why do you need a Child specialist in Gurgaon?
When you prescribe a medicine to a child, his/her body reacts differently to it in comparison to an adult. This is mainly due to the drug absorption differences between pediatric and adult populations. Neonates and young infants have increased stomach pH due to decreased acid secretion, thereby creating a more basic environment for drugs that are taken by mouth. Therefore, the absorption of certain drugs in children is greater than in adults. Children also have an extended rate of gastric emptying, which slows the rate of drug absorption. Congenital defects and deficiencies, genetic variations and developmental issues are of much greater concern to a Paediatrician in gurgaon than among physicians treating adults.
With the recent COVID 19 scenario and the lockdown that was imposed globally, Paediatricians are increasingly seeing behavioural issues in children. Whether a lack of social stimulation does cause long term behavioural effects in kids needs to be seen.
Pediatric/Child Doctor in Gurgaon Team at V-Medica Clinics
Our Paediatric team of Consultants include the likes of Dr Sudip Chowdhury and Dr Aashutosh Soniya.
Dr Sudip Chowdhury, MRCPCH (UK), DCH, MBBS, Fellowship in Pediatric Diabetes and Endocrinology(UK) has been in Gurugram for the last 2 years. Besides being attached to a top-notch corporate hospital in Gurugram, he has been visiting our clinic regularly. Dr Sudip Chowdhury is a celebrated name in the UK and has awards and peer-reviewed journal presentations to his credit. He was associated with the best NHS trusts in the UK( Great Ormond Street Hospital, Royal Hospital for Children among others). He brings with him the best practices from the best international institutions. His patients know him for his communication skills, attention to detail, reliability and professionalism.
Dr Aashutosh Soniya MD, MBBS is a seasoned Senior Paediatric Consultant having more than 15 years of experience with him. He has been associated with some of the best corporate hospitals and specializes in General Paediatrics, Immunisations and Infectious diseases. His patients know him for his caring attitude, knowledge and humility.
Together the department offers you balanced, honest, efficient care in a safe environment.
SServices Offered:
1. Childhood growth and developmental screening.
2. Treatment of Infectious diseases ( viral illness, diarrhoea and vomiting)
3. Childhood Vaccination
4. Growth and Puberty related disorders
5. Obesity management in Children
6. Disorders of Sex and gender identity
7. Autism assessment
8. Behaviour issues in Children
Why Best Pediatrician in Gurgaon at V-Medica Multispecialty Clinics?
The department of Best Pediatrician in Gurgaon at V-Medica Multispecialty Clinics is based on the three core principles of Honesty, Efficiency and Safety. We at V-Medica believe not only in treating your child but also in building a lasting relationship. In times when you are kept wondering whether you should be visiting corporate hospitals because of the increasing number of Covid 19 cases, we at V-Medica envision a clinic experience that you probably have not experienced before. Our clinics are sanitized by the hour and in between patients. Our environmental consciousness is exemplified by the amount of greenery you will encounter the moment you have stepped into our clinics. A child does not feel as if he/she is in a clinic or a hospital. We have made sure of this with our soothing ambience , friendly and caring.